Artist Name:
RECOIL on Techno.FM
Musical Style:
Techno
Biography:
3Phazegenerator presents RECOIL on Techno.FM
Exploring the realms of emerging cutting edge techno.
3Phazegenerator presents the best in emerging artists and labels from the global techno scene. Featuring exclusive previews and dj sets.
With full length
Live interviews reflecting what key artists feel about their art, techniques and the synergy of collaborations.
The techno scene is exploding with a whole range of fantastic new producers and some old hands that are again inspired to wield their magic powers.
There is so much to share and learn both in knowledge of production, influences and experiences.
The sets featured on the show aim to give a soulful insight into the future potential of techno and it's current diversity.
"Medical science has established that we have 2 strands of DNA and 10 strands of "junk" DNA, but they have not understood the purpose of that "junk" DNA. Recent information has revealed its higher purpose; supporting a multidimensional consciousness, our natural state.
Realigning, reconnecting and activating our 10 strands of junk DNA (aka the DNA Recoding or RRA Process) is the process by which we attain that state. When we are multidimensional, our physic abilities are reawakened and we have developed a second neural network at the etheric level. This second neural network is what allows us to live in multiple dimensions at once."
Always showing ...
Next show Wednesday 8pm UTC >>>
3Phazegenerator looks forward to sharing the best in techno with you.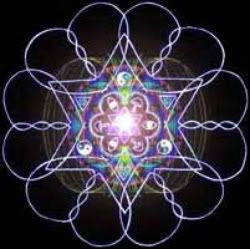 Location:
London (GB/)
Radio Shows: